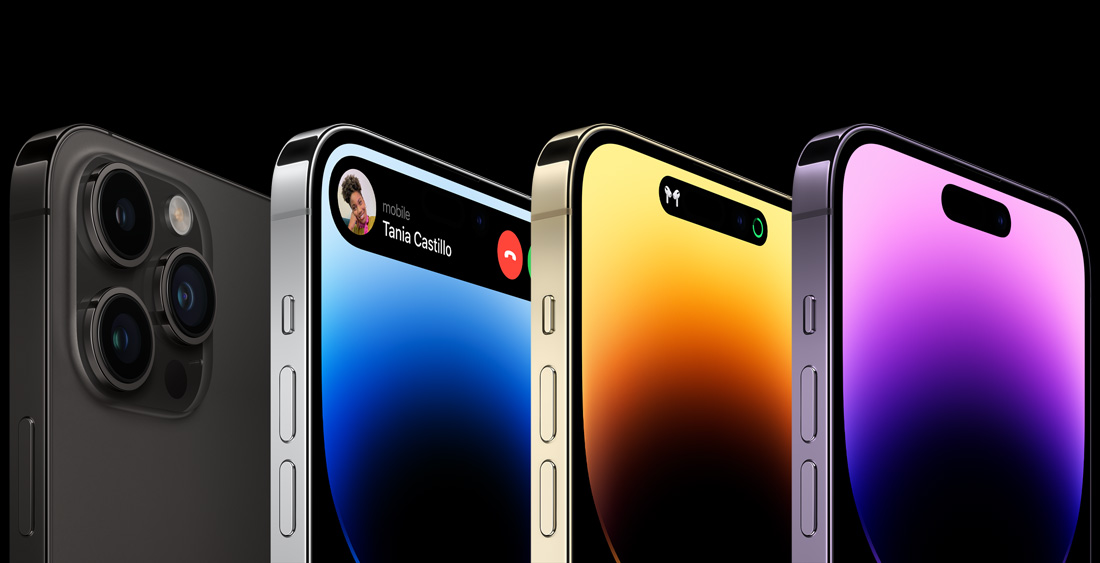 Until now, Apple is still the favorite of many people with its iPhone series products, one of which is the iPhone 14 Pro . Apple is indeed quite consistent in providing comfort and convenience for iPhone users by offering very tough specifications.
So do not be surprised, if the iPhone is in great demand by various groups, especially the upper class. In September 2022, Apple again launched its newest iPhone product with the iPhone 14 Pro series .
Every smartphone has its own specifications, and the iPhone 14 Pro is no exception. This Apple flagship product comes with specifications that are no less qualified than the previous series.
For those of you who are curious about the iPhone 14 Pro, you can see the advantages and disadvantages that we have summarized below.
Pros of the iPhone 14 Pro
Apple offers lots of advantages for iPhone 14 Pro products. Thanks to these advantages, the iPhone 14 Pro is valued as the most creative product ever offered by Apple. What are the advantages of the iPhone 14 Pro? Read more here.
1. More Solid Performance
In terms of performance, this latest product from Apple is much more solid than the previous series. The reason is, the iPhone 14 Pro carries the Apple A16 Bionic chipset with six professors that can support its performance. With these advantages, you can play heavy games on this smartphone without worrying about the phone getting slow or hot.
2. Comes with Many Color Choices
If you are someone who likes to be picky about colors when buying a cellphone, the iPhone 14 Pro comes with a variety of color choices. Among them are the colors Silver, Gold, Deep Purple, and Space Black which look cool.
The many color choices offered, of course, make you able to choose according to your taste. The Gold, Silver and Space Black colors come with the authentic iPhone colors.
3. Equipped with Emergency Features
With the Emergency feature on the iPhone 14 Pro, you don't have to worry anymore if you are in a place with minimal signal and need help.
This is because the iPhone 14 Pro is directly connected to a satellite which allows users to send SMS in an emergency and there is no signal.
4. Main Camera 48 MP
If the previous series only had a 12 MP main camera, this time Apple is presenting a 48 MP main camera on the iPhone 14 Pro series.
The main camera is equipped with a stabilizer which makes the photos and videos look better. Meanwhile, on the back, there is an ultra wide and telephoto camera of 12 MP.
5. Has an Always on Display feature
Apart from the Emergency feature, the iPhone 14 Pro also has an always on display feature which allows you to see the clock via your cellphone without needing to touch the screen. The presence of this feature can help you save battery. When this feature is activated, the refresh rate will decrease to 1 Hz.
6. The design is elegant and sturdy
The iPhone 14 Pro offers a design that looks classy and elegant. The body of the cellphone also looks sturdy because it uses Gorilla Glass.
It doesn't end there, the iPhone 14 Pro also has IP68 certification which makes it resistant to dust and water. In fact, the iPhone 14 Pro is considered to be able to survive at a depth of 6 meters in 30 minutes.
7. There is a Punch Hole Dynamic Island
The iPhone 14 Pro removed the notch and carried the Dynamic Island punch hole. Apple provides the latest innovation for this product by combining aesthetics and software, where user activity and notifications will be visible on the black part of the screen.
Cons of the iPhone 14 Pro
It turns out that the iPhone 14 Pro has a lot of advantages, huh. However, apart from that, the iPhone still has drawbacks that can be your consideration when you want to buy the iPhone 14 Pro. Come on, find out some of the shortcomings of the iPhone 14 Pro below:
1. Expensive Prices
Apple products are known for their relatively expensive prices and can only be owned by people with high economic ability.
Moreover, iPhones with more sophisticated specifications usually have very expensive prices. For this new product, Apple sells it at a pretty fantastic price, iphone 14 pro price in kuwait is around 364,900 KD.
2. Charger Sold Separately
The charger is of course a must-have HP component. However, the charger for the iPhone 14 Pro is sold separately. So, you have to spend extra money to buy iPhone 14 Pro charger.
3. No USB-C Features
Another drawback of this newest Apple product is that it doesn't have a USB-C feature. For those of you who don't know, USB with Type C is a charger port that is often used by many sophisticated gadgets.
Type C chargers can also be found and purchased easily on the market. For that, you should be more careful when charging the iPhone 14 Pro.
Those are the various advantages and disadvantages of the iPhone 14 Pro that you can consider before buying it. Do you think it's worth it to have? For those of you who are interested in the iPhone 14 Pro, you can buy it directly at A Store Kuwait. There are many choices of special promos and discounts that you can enjoy there.